So
my recent post about courtship
generated some discussion, debate, and a
response
from the person I responded to about his brother-in-bloggery's response to- OK, I'll stop.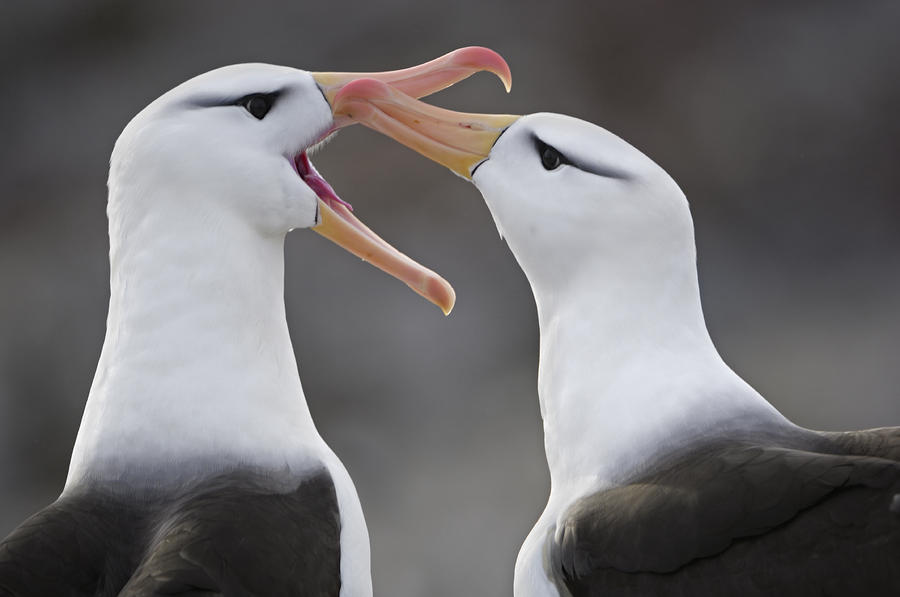 First of all, I praise God that said response was written graciously and in kindness. I'm also actually e-mailing with Mr. Ohlman personally, and I hope that our blog exchange, by being a public one, will be edifying those who watch it from the outside, and will represent Christ well by remaining cool-headed, gracious, and downright fun. :-D
I shall first define two terms that I will use a lot:
"Courtship" - young man approaches father, discusses possibility of pursuing daughter, father eventually says yes or no, then young man courts daughter who also eventually says yes or no. (I'm grossly and glibly oversimplifying and generalizing here.)
"Betrothal" - father approaches father, notes rather candidly that Junior and Junia are of similar age and bent, and they discuss the possibility of contributing an extra child to one another's households. (Note that we are talking about arranged marriage, but NOT about forced marriage, which no one is advocating.)
Two different approaches which play out a lot of the same principles.
Now, to Mr. Ohlman's article.
Master Hudelson assumes that courtship is a Godly and wonderful method of finding a spouse.
This is true, at least for the purposes of my article, though you have to be careful with terms like "courtship." I'm more concerned with the Biblical principles we're playing out than with the practical applications, which will differ wildly from case to case. There are plenty of courtships that are neither Godly nor wonderful, and plenty of non-courtships that are both.
He points out, and agrees with, Jeff's analysis that in courtship many men are turned down in the process.
Truer a word ne'er was spoken.
Given his assumptions that courtship is a Godly system (see #1), he then concludes that all of these rejections and delayed marriages are reflections of God's will.
Now it's getting interesting. I have a feeling we need to define "God's Will" here, or else we're both going to end up finishing the debate, raising our flags in triumph only to realize we're on two different battlefields. "Hey, what's that flag over there?!? Hand me them binoculars!"
But we'll return to this later; I'm going to skip down to some of the bigger issues here. Mr. Ohlman provides a list of Scriptural passages (for which I am
very
grateful! HUZZAH for bringing Scripture into this discussion!) and then the principles that he derives from them. I have no quarrel with any of the principles; all of the didactic passages given lend themselves explicitly to Mr. Ohlman's interpretation.
The principles given in the verses were, in summation:
- not good for man to be alone; woman is created as his helpmeet
- marriage provides relief from sexual temptation
- man is called to enjoy sexuality within the context of marriage
- marriage provides for Godly descendants
All of this is as Biblical as the Pope is Catholic. (Or maybe just as Biblical as the Pope isn't.)
But then comes this paragraph:
We then examine courtship in light of these examples and commands and we see that the multiple rejections of marriage, the delay of marriage, and the denial of marriage is something that, at least on its face, stands in direct opposition to everything that God teaches about the importance of marriage, and yet many avid courtship advocates claim it to be "God's will".
We've made a leap here. Mr. Ohlman has, in the above paragraph, added an element of time which was notably absent from any of the cited passages. Marriage is good, for the reasons listed and many more. (Paul also had a lot to say about the benefits of singleness, but let's save that one for later.) Yet I see no "Best By" date stamped by Scripture across the foreheads of the young men and virgin daughters of Israel.
Now, we come to the marvelous logical circumlocutions of mine which led to the title of Mr. Ohlman's response.
Courtship leads to either rejection or marriage. Rejection or marriage clarifies God's Will for a young man's life. That which clarifies God's Will is a Good Thing. Therefore, Courtship is a Good Thing.
I don't think this is technically circular reasoning; rather, Mr. Ohlman is calling attention to a premise in my argument which, he says, I need to prove. His whole point is that rejection of a Godly suitor is
not
a good thing. Thus the premise of my argument- that these rejections are helpful to young men- is false, and my argument collapses like a Jenga tower.
Only problem is that I suspect we have here a case of pots and kettles. Mr. Ohlman, in saying that I need to prove that these rejections are A Good Thing, also assumes that the rejections are
not
a good thing; that they are not a valid way of discerning God's Will. Yet that is one of the points that I would ask
him
to prove.
I have no desire to simply throw the logical ball back into his court, however, and engage in a hearty round of "you started it!" I believe the burden of proof is his, because the accusation is also his. Mr. Wilson and I agree that rejections are a feature, not a bug, of the courtship model; we see those rejections as playing out Scriptural principles like a father's protective authority (Numbers 30). If Mr. Ohlman wishes to overthrow our Jenga tower, he is obliged to do the removing of the sticks.
Mr. Ohlman makes an excellent point about "God's Will."
A quick theological point. Everything that happens is 'God's will' in one sense. A drug crazed maniac drives his car through a mall and kills sixteen people… that was God's will. God certainly could have stopped it, and God will certainly use the incident for good for those that love Him (Romans 8:28).
But that isn't the kind of 'God's will' that we are looking for in the courtship process. We are looking for the kind of will that indicates that we are acting in obedience to God.
Very well said. I couldn't agree more. Here is where our problem arises:
If courtship is, as we advocate, an unBiblical system that unjustly and sinfully rejects, denies, and prevents thousands of Godly marriages: marriages that would have, if they had been allowed, reflected the nature of Christ and the church and Glorified God… then the results aren't 'God's Will' in the sense required.
Does this not assume, then, that God could not be working His Will through the rejections and denials? Mr. Ohlman's view of Courtship as some sort of Marriage-Be-Gone is not one I share; to say that Courtship
prevents
Godly marriages is to make a few large assumptions. First, that Courtship does not often
result
in Godly marriages (which it does), and Second, that Courtship thwarts God's Will instead of guiding us into it, presumably because it sometimes- indeed, often!- results in non-marriages. Said non-marriage is Very Bad because of the Best By date. Don't want spoiled milk in the fridge of singleness!
I am still unconvinced that "rejection" is A Bad Thing in itself, or a bad way to discern God's Will, and would like to be convinced from Scripture that it is. Personally, I find rejections quite helpful.
I also find myself wondering- how does betrothal address any of these perceived problems differently? Does betrothal guarantee young marriage (if we assume that young marriage is, inherently, a good thing)? Does it guarantee that there will be no rejections, no delays? I don't at this point see how it does.
The previous article
- the one I first responded to- objected to Mr. Wilson rejecting suitors for his daughters. Again, I don't see how this is any different in effect from betrothal, where fathers would still be discussing and, presumably, sifting through prospective in-laws.
Courtship is not Scriptural, and we can demonstrate that. Scripture

does

teach a path to marriage; a path that does not boast in, but shrinks in horror from, the idea of thousands of Godly young men going to Godly fathers for the hands of their Godly daughters and being sent away rejected, frustrated, celibate, and childless.
First off, as a young man who has been through this process, I guess I technically am "rejected," and I'm certainly celibate and childless. Yet life moves on, and I am happy to be single for as long as God wants me to be single, and to labor for His Kingdom within the household of my father until my Heavenly Father decides to bless me with a household of my own.
This is an underlying assumption in Mr. Ohlman's article which truly bothers me: that, for anyone who is not called to a lifetime of singleness, singleness is a less-than state, a holding pattern, a time in which fruit rots instead of ripens and one's effectiveness for the Kingdom of God is suspended indefinitely.
I'm a huge fan of youthful marriage. Love it and hope for it myself. Marriage is A Good Thing. But it isn't The Good Thing. The goal is to walk in obedience to God and labor for His Kingdom, both before and after the wedding day.
I would very much like to see the Scriptural demonstration of why Courtship is not Scriptural. My contention is
not
that the Betrothal approach that Mr. Ohlman advocates is unBiblical. I see both Scriptural precedent for the model and Scriptural principle in the application. So I am not opposed to Betrothal in the least.
What I am opposed to is the proclamation that Courtship "unjustly and sinfully" deals with the spouse-finding process, when as far as I can tell Courtship
also
plays out the Biblical principles in question very well.
Long story less long, I think finding a spouse is a messy, sloppy, happy, sticky process that can happen a zillion different ways, and that we should be more concerned with applying Biblical principles to the process than with worrying about exact formulas and titles. Is the headship and protective role of the father over his daughter recognized? Are the parents honored in the process? Do the young people have accountability? Does the process allow them to discover whether they are equally yoked? And so on.
I see Biblical
precedent
for a Betrothal approach. I do not see any Biblical
commands
for a Betrothal approach. Therefore, to condemn a system advocated by believers desiring to play out God's Word in the spouse-finding process as malum-in-se when Scripture never does such a thing is to tread dangerous ground. I would much rather stand on the principles that Scripture says
should be
than on the things that Scripture shows
can be
; to contend that one system better plays out the commands and the precedents than the other does is very different than saying that a system advocated by many and for Scriptural reasons
should be rejected by all God-fearing believers and should be damned to Hell as the false doctrine that it is.