The Hudelson Illustrated Guide to Common Film Diseases,
using illustrations from both films that I have seen and have not seen, or at least not in a while.
The Cool Bad Guy Syndrome (CBGS)/Heroicus Ruffianus (HR)
- Any villain or confused hero is susceptible to this deadly line-blurring condition. Symptoms found in villains include the ability to be remarkably funny while engaging in abominable deeds, occasional acts of kindness that make us like them through their evil, or even simple good looks. Symptoms found in heroes include devotion to good ol' American values without any Objective foundation as well as the ability to break some Commandments while keeping enough of them to make them likeable. Often heroes suffering from CBGS/HR will be womanizers or drunkards, but still have enough of a conscience that they are cheered- which increases the danger of the audience's contraction of the disease. This condition also manifests itself in situations where something that should not be made light of is joked about or made to be cute. As you will see, this disease is very common.
Prettygirliaetis (PGA) - This disease manifests most commonly in beautiful teenage women. It is characterized by naiveté, strong-willed attitudes, girlish conduct, and the ability to woo anyone using the eyelashes and smile. It is not rare for these young women to find themselves rebelling against their parents or God-given guardians. Victims of PGA often find themselves accompanying males of less than upstanding character- often struggling with CBGS/HS- and usually end up turning said males into their noble lovers by the end of the film. They also almost always escape from harm because of their lovely appearance and winning personality, except for the one or two times where their noble lover rescues them. This disease is very dangerous because it can connote to viewers a distorted view of reality.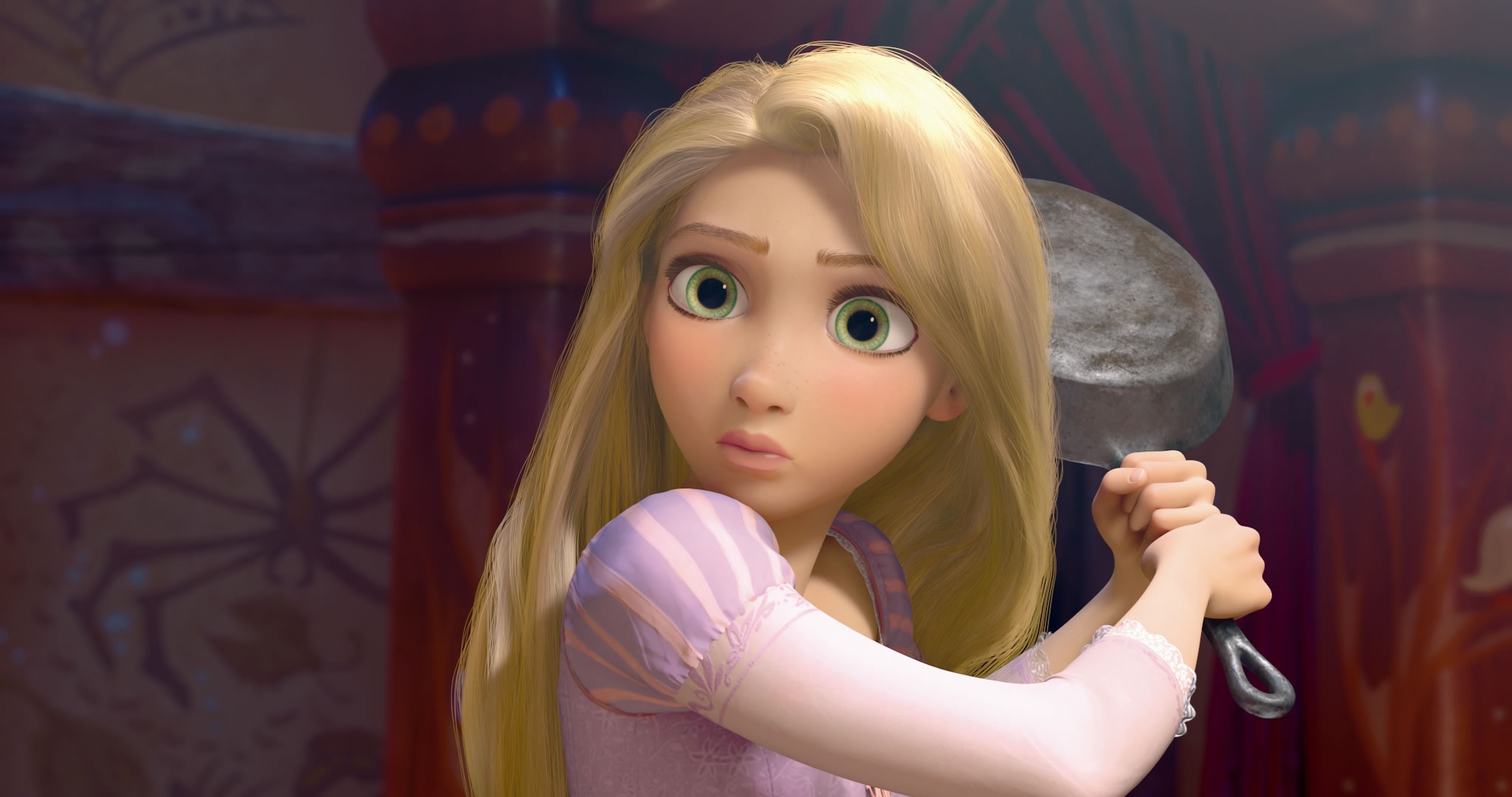 (The little mermaid and
Aladdin
's Jasmine would also make excellent illustrations of this point, from what I recall, if they were more decently clothed.)
The Wimpy Hero Syndrome (WHS)
- Usually only found in white males, victims of WHS are usually klutzy and incompetent, while the skills and talents they do have are despised by their authorities and community. Nevertheless, by the end of the film their use of whatever skill or talent they do have makes them popular and successful. Those suffering from WHS often find themselves infatuated with women suffering from Tomboyalisis (see below).
[A note as to my robotic illustration- Wall-E shows great heroism in the end of the film, which I much appreciate. Nevertheless, his relationship with Eve is another illustration of this stereotype.]








Tomboyalisis (TBA)
- This one is very, very common among young female film characters. Symptoms include beating up on males with WHS, always having the right answer, being remarkably strong for being so thin and shapely, being the most popular person in the community, and in general being a better man than most of the males on set. Nevertheless, young women with TBA often find that they have an irresistible attraction to young men with WHS by the end of the film- and then take the initiative in the relationship, playing a remarkable and often disturbing mixture of the man's and woman's parts.













Wiseinowneyetis (WNOI)
- This is a common condition in teenage-or-younger characters. Often cast as the hero, those suffering from WNOI often have additional struggles with WHS. They're commonly- actually, almost always- at odds with their parents. In fact, they're at odds with almost every tradition their community has ever known. And they're usually right, by the end of the film, thus encouraging the transfer of their disease to the children watching.









The Spineless Man Syndrom
e
(SMS)
- Almost always coupled with the Bearded Woman Syndrome, this deadly disease is typical in white males with more than 0 children. Men suffering from this disease usually show symptoms in one of two ways- either by spending a lot of time on plush house furniture watching sports, or by failing to take the Biblical role of leader in the home. Usually suffering also from Henpeckerie's Disorder, these poor fellows are mostly helpless bystanders in the affairs of their home- and worse, they often don't care.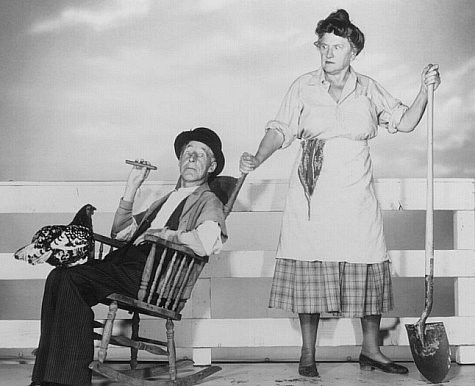 The Bearded Woman Syndrome (BWS)
- Usually found in females married to victims of SMS, the Bearded Woman Syndrome leads to quite ugly results- women who try to play the man's role in the home- taking responsibility, putting their foot down, wearing the pants, earning the bread, nagging their husbands, and so forth. (We do have unconfirmed reports that there have been rare cases resulting in the growth of actual facial hair, but we can neither confirm nor deny such symptoms at this time.)
Henpeckerie's Disorder (HD)
- Most commonly found in husbands and fathers suffering from SMS, HD usually manifests itself in the afflicted man gradually becoming apathetic, impotent, and miserable. Research has indicated that men married to women with BWS are up to three times more likely to suffer from Henpeckerie's Disorder.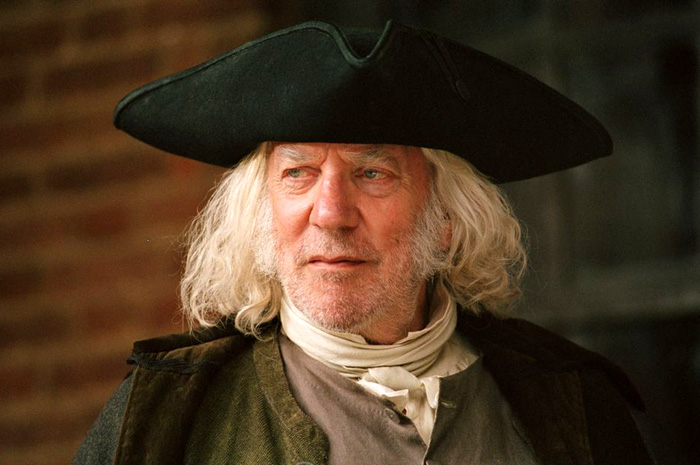 Stupidgaeitis (SG)
- Found in many male characters in family films and especially comedies, and very similar to the Wimpy Hero Syndrome, symptoms of SG include an initiative-free, nowhere-going infatuation with pretty girls (who in their turn, again, often suffer from TBA) , total ineptitude at most things useful, and often either geeky knowledge of one or two things or exceptional physical strength at the expense of any intelligence whatsoever. Usually victims of Stupidgaeitis are not respected in their community, and though they provide comic relief they are far from model men. This disease very, very rarely will make an appearance in a female, usually an older aunt who struggles with her weight.













Parentus Withitus (PW)
- The poor adults that suffer from this condition are constantly attempting to build their relationship with their children by proving that they are "cool". This may manifest in a variety of ways, including wearing flat-brimmed baseball caps sideways, speaking with ridiculous use of slang, or trying to "hang" with the "in-crowd", thinking all the while that it really impresses the younger generation. The result is usually that the parents in question make fools of themselves, and the children (who often themselves struggle with Wiseinowneyetis) end up despising their parents even more, which only continues the downward spiral of disintegrated families. It is not uncommon for one parent, having been exposed to Parentus Withitus, to then undermine the authority of the other parent in an attempt to win the affection of their child. This further damages the authority structure of the family and causes breaks in relationships, leading to spoiled children with increasingly deadly levels of WNOI. My mother noticed this particular facet of this disease in a Tide commercial which went something like this: a man saw a mini-skirt (or "sk") in his home and promptly threw it away. The man's wife, seeing the sk in the garbage, took it out, washed it- with Tide of course- and gave it to their daughter. Later, the daughter kisses her father goodbye and traipses off thus clothed (or perhaps thus unclothed), while the father stares in shock and the mother winks at her daughter.
Any other illustrative suggestions on this or in any other category are much appreciated.
Patriarchus Tyrannicus (PT)
- This is a saddening condition which causes the father to, while possibly not even doing anything wrong, appear to the audience as an evil tyrant. The child/children, usually suffering from one or more conditions above, are vindicated rebels by the end of the film, and while usually both parties apologize it is the tyrannical patriarch that was the bad guy all along. Very sad to see.

Youngus Hottius (YH)
- This deadly disease can be found primarily in young males, who seem to instantly win the affection of any woman they come into contact with using soft glances and softer speech. While usually they stay faithful and devoted in the film, this disease, once spread into the real world, infects with deadly amounts of real and unexpected consequences. This disease causes such horrifying mutations that we shall spare you pictures of the victims of Youngus Hottius. Simply naming the young Russian from
Fiddler on the Roof
should suffice.
Pooris Animalis Syndrome (PAS)
- This often infects the audience, and causes us to pity the animals and despise the humans hunting them, when the humans, in fact, are doing nothing wrong, and are indeed taking dominion of God's Creation as commanded in Genesis. Of course, to assist in the contraction of PAS, the filmmakers often make the hunters evil in other truly disturbing and sinful areas. Audiences should be aware of this environmentalist disease.
The diagnoses for all of these diseases is remarkably simple. Take regular, large doses of Scripture, coupled with prayer, a few sound spankings, and plenty of sleep. Detox using supplements of repentance. Healing is almost certain. And be sure to pass this list around, because few are aware of these diseases- and because I like getting more readers to my blog. :-)
By the way, we're actually very excited when we find characters in film
not
suffering from these diseases- sightings are very rare, and very precious.
We'd like to see more.
(P.S. - I'm currently reading a draft of an e-book called
Red
Rain
by Aubrey Hansen -
http://aubreyhansen.blogspot.com/
- and am thoroughly enjoying the lack of these diseases in said book so far. Stay posted for updates on that one.)