This post is the third in a series.
The first one
was very foundational, so please read that one. And if you'd like to read
the second
, I won't complain.
I'm going to wrap up my posts on this theme with this third post, at least for now.
This is really an open-ended series. It can't end. It's an exploration of different ways to please our King. He is infinite. There's always more to be learned.
But I'm finite, so this is the last post in this particular series. :-D
A godly woman whom I would like to spend my life with:
Is about her Father's business and her father's business. And she isn't waiting for me. I will explain.
Is very intelligent- and not just in a sharp, high-IQ, witty way, but especially in a studious and wise way.
Is prepared to learn, to change, to repent, to forgive, and to submit to my leadership.
Is striving to be like Christ. Not because it makes guys like me pay attention, but because it's right.
Presents a unified front to our children and others.
Is honoring to the men in her life.
Is interested in theology and philosophy. Like, really interested. Like, I can discuss eschatology and utilitarianism with her. And she loves it.
Loves kids and knows how to handle/raise/teach them.
Dresses modestly. And that doesn't mean in a burlap sack or a burka, either.
Can cook a mean dinner, and, in general, run a home like a captain runs a ship.
Can talk to me like a friend and a brother- like another person.
Is joyful. Really, downright joyful- rejoicing where God has placed her. And is happy to be a woman- with all that that entails.
Can look at a dilapidated home or an unpleasant situation and has the vision to see what it could be and what needs to be done to get it there.
Is frugal and joyfully content.
Is hospitable.
Is physically disciplined.
Is musically talented/inclined/knowledgeable/etc. This one is much more personal, but I think I can broaden this principle to apply to all of my sisters in Christ, not just those who might end up marrying a musician sometime down the road.
This post covers points 9-17.
Point 9
A godly woman whom I would want to spend my life with dresses modestly. And that doesn't
mean in a burlap sack or a burka, either.
Ah, to find Biblical and God-pleasing balance in all things. I am one to err more on the side of functionality- I have my T-shirt and jeans (with the shirt tucked in for professionalism ;-)- what more could I need? I have one sister who is more prone to this error and another sister who swings to the other extreme.
Fashion isn't inherently bad. I've been convicted to take a little more time to make sure that I look (and smell) nice. It's polite, and it affects my testimony to others.
Modesty doesn't just mean not showing inordinate amounts of skin and/or shape- though it is very much that. It also means adorning yourself in such a way as not to draw attention to yourself. And, perhaps primarily, it means
acting
in this way.
So dressing in a burlap sack is not modest at all. It's distracting. Same thing with wearing prairie dresses all the time. They may be beautiful dresses which hide all the naughty-thought-inducing curves, but they make you stand out like a sore thumb.
Yes, we should be different from the world. We should look different, too- distinctly masculine/feminine, pure, modest, discreet, disciplined.
That doesn't mean that it's a bad thing to look nice- and to look stylish.
So girls- take care of yourselves. It's not a bad thing to make yourself presentable, modern-looking, and attractive.
But saying that opens the door to a hefty danger on the other side.
It really boils down to the question: who are you trying to please? God or man? If you are dressing to attract guys' eyes (or, as I hear is often the case, to look better than other girls... o.O), then you are striving to please man. That's sin.
To be practical, once we've pressed past the heart-issue of being a man-pleaser, we get into a grayer area. There's a difference between being attractive and lust-inducing. There's a point where you are putting a stumbling block before your brothers.
Note to guys- man up. I firmly believe that ladies have the responsibility to be considerate and Godly in their clothing choices. But we have a responsibility as well. The message of modesty should be preached to the girls, but we men need to keep our minds and eyes in check as well. Take every thought captive. It's not all their fault. Maybe God has given them different convictions. Or maybe He is just waiting to address their clothing because He is working on them in an area that is

more

important.

My brothers. Please.

Love

your sisters in Christ. Take responsibility. Be the man.
Ladies, I'm not going to draw the lines for you. You must dress in such a way that is feminine and modest. That's what Scripture says. How that looks is between you, your father/family, and your Father in heaven.
I thought this quote was worth sharing:
"Your dresses should be tight enough to show you're a woman and loose enough to show you're a lady." - Edith Head
Something else to take into consideration is time stewardship. To the stereotypical woman who spends hours in the mirror daily, I ask you- is that really how God would have you invest His time?
To be real practical (speaking from my preference, here, not from Scripture- my sister says that she likes this kind of feedback), I hope the women in my family are able to wear feminine pants in a feminine way, and also an occasional pair of blue jeans when the occasion necessitates, but that they are usually found in dresses or skirts. And that they like it that way- I don't want to be the clothes police. For now, that's how I'll be leading my household, and that is something that I like to see in other young women as well.
On hair (after all, if I'm gonna open up one can of worms, I may as well...). It's Biblical for women to have long hair and for men to have short (1 Cor. 11, and I'm discussing norms, not exceptions). But how long is long? How short is short? Same deal here. There's plenty of Christian liberty and beautiful options and variety within the confines given us by Scripture. It's not my job to pull out the measuring tape. But I don't think it's a good thing (for men and women alike!) if I see you from behind and am left wondering which gender-camp you hail from.
Point 10
A godly woman whom I would want to spend my life with can cook a mean dinner, and, in general, run a home like a captain runs a ship.
WHOOPS.
*phew*
Much better.
This point is pretty self-explanatory and explicitly Biblical- she's the homemaker. And "the way to a man's heart is through his stomach."
(What do you meant that's not in Proverbs? *searches madly*)
OK, well, "She rises also while it is still night, and provides food for her household..."
Pr. 31 makes it clear. This lady is on top of things. So from being able to manage the finances to being able to manage the dinner table, she is indeed the home-maker. My heart safely trusts in her- I know she is making sure the books balance and the kids don't whither away.
Point 11
A godly woman whom I would want to spend my life with can talk to me like a friend and a brother- like another person.
If we're not married and we're not blood-relatives then we're brothers and sisters in Christ. I as a guy and you as a girl need to be able to relate as such. We should
love
each other in beautifully platonic purity. :-)
In other words, when we meet each other we shouldn't be thinking "potential spouse!" while our heart rate exceeds that of even the most vigorous cardio-athlete.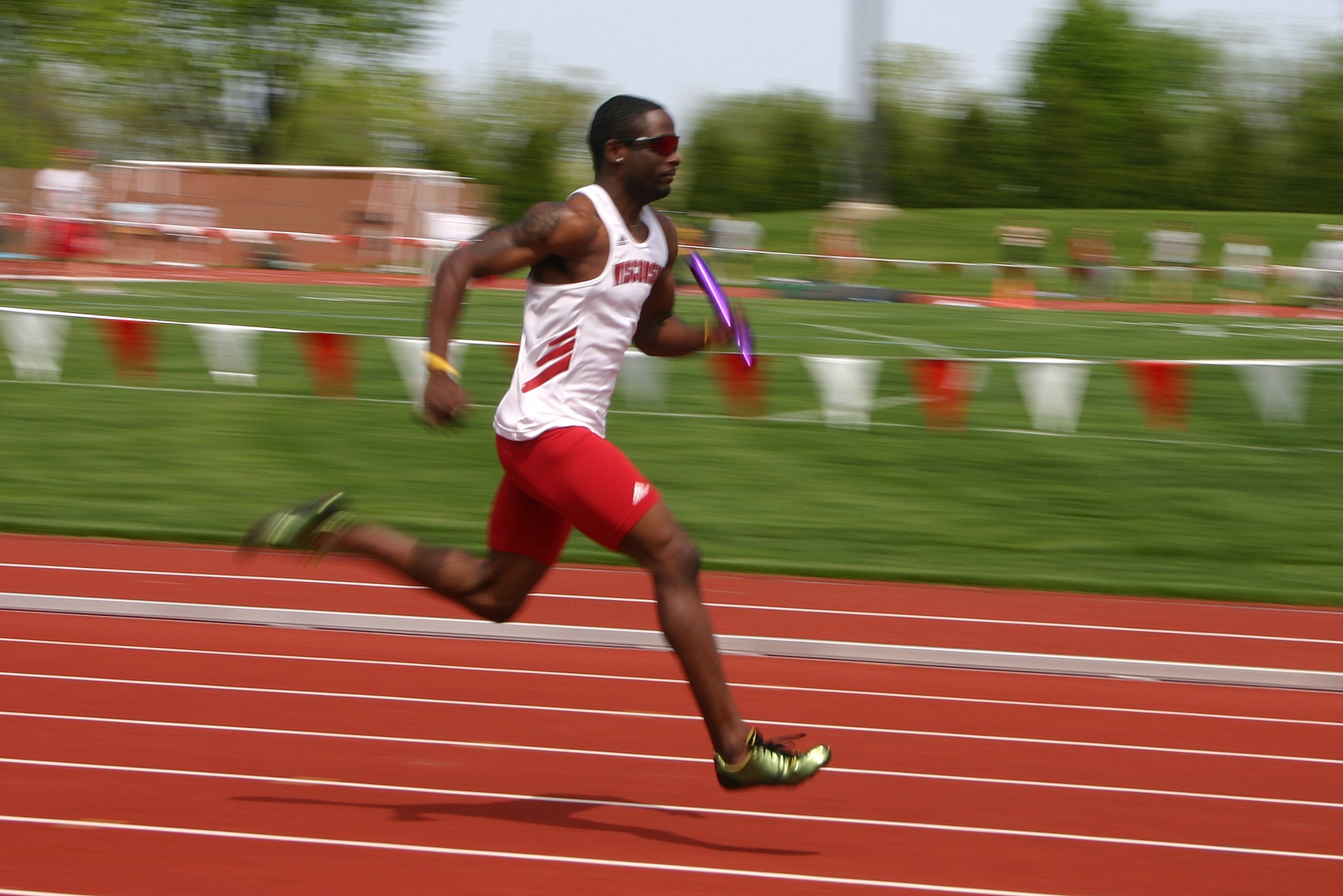 Nor should we be thinking "cooties!" and scampering elsewhere like the two Ns on a pair of magnets.
Indeed, really we should stop thinking about ourselves. She might marry
me
! Does he think
I'm
cute? Do
I
really have to talk to her- a
girl
!?! NOOOO!!!
And we need to start thinking about others. How can I love this person, this brother or sister in The LORD, in such a way as to edify
him
, to encourage
her
, to bless
him
, to please
God
?
Because remember, there's no "I" in "friend." Or something like that.
Point 12
A godly woman whom I would want to spend my life with is joyful. Really, downright joyful- rejoicing where God has placed her. And is happy to be a woman- with all that that entails.
It's a fruit of The Spirit. :-) As such, let's pause and say that joy should characterize every child of God- not just the ladies. If you don't have joy, something's wrong- you need to repent.
(Note that there's a difference between joy and happiness. I can be mournful and yet still resting in the joyful hope of the victory of Christ. But the deep and wonderful facets of joy are not what I'm here to study right now.)
Who would want to live with an angry or miserable person (spouse or parent)? Who would want to grow up in such a house?
How much more beautiful is a household which emanates the joy of Christ?
It's also important that we are joyful about the way God made us- content. As a man, I need to rejoice that God made me as a man and gladly assume the responsibilities, duties, and so on which correspond to Biblical manliness. The same for my sisters in Christ. Enjoy being a girl! Enjoy doing Biblically feminine things. If my wife was always groaning about how she really didn't want to be a homemaker and wished she could have become a brain surgeon, you can see how that would not only damage our relationship and the atmosphere of our home but also the worldview of our kids.
Point 13
A godly woman whom I would want to spend my life with can look at a dilapidated home or an unpleasant situation and has the vision to see what it could be and what needs to be done to get it there.
My mom is a first-class example of this. Messy house? Mounds of laundry on the floor? Moldy drywall that needs replaced? Or maybe we need to rip out the flooring?
If that's where The LORD is leading and where Dad is leading- move over. And take a "before" picture. Because it's going to be awesome.
This point also means that a godly woman doesn't shy away from helping the dirty homeless kid or cleaning up the home of the old lady we're trying to help.
A Godly woman- I've said it before- is a warrioress. Not a china doll. She'll do what needs done. She "maketh her arms strong." Extreme Makeover Home Edition has nothing on her. (In fact, she does extreme makeovers without the TV show budget.)
Point 14
A godly woman whom I would want to spend my life with is frugal and joyfully content.
This kinda goes along with point 13- and my mom is a great example of this one too. She can stretch a dollar like a rubber band. She can find good deals, she can manage the finances and balance the budget. So whether you have a little side business that you run from the home (talk about a homeschooling opportunity) or maybe you just have an eye for killer deals, you can be a real asset to your husband, by making the winning of the bread take a bit less of the sweat of his brow.
A related but separate point from
frugality
is
joyful contentment
.
I'm not rich. I'm exceedingly blessed and better off than many in this world, but I'm not rolling in the dough. At least not yet.
Which means that I probably won't have a mansion to offer my bride. Nor is it likely that we'll honeymoon on a fancy ship to an exotic location and sip drinks with umbrellas in them.
I can't afford those things right now. And I certainly don't want to chain myself to 30 years of debt just to get a big house.
I'd rather be a poor, free man than a rich slave.
I need a wife who can support me in this.
I'm an entrepreneur. I don't have a steady paycheck.
Let me pause to address a mindset with which I heartily disagree- that the $50-a-day job is a "real job" and jobs without a steady paycheck aren't. In both cases, God is the One who provides. (That random bit of insight was free.) Ooh, another random bit of insight- guys, "entrepreneur" is a label that's easy to slap on to just about anything. If you're planning on supporting a family, make sure that you aren't slapping that label on an idea you have or something you might do one day. We must pray for God's provision- but we must faithfully invest and work hard as well. "In all labor, there is profit, but mere talk leads only to poverty."
If the clients just aren't coming in, I need a helper who can joyfully rest in the hand of God and trust in His provision. (Another note to guys- if the clients aren't coming in, I shouldn't be so stuck to "pursuing my dream" that I can't do what it takes to provide for my family- whether that means lawn care or serving milkshakes at Chick-fil-a.)
If my wife is always pining for the big house, the fancy cruise, if we see the rich guy come in with his wife decked out in expensive jewelry and she looks longingly, then that shows a lack of vision on her part.
And it hurts, on my part.
Not because I believe that God has called me to be a millionaire- He may give and take as He sees fit- but because I really
really
want my girl to be happy.
And when her happiness is contingent upon me acquiring something which God has not called me to acquire, we have a problem.
An admirable example of this is Mary from
It's a Wonderful Life
.
She didn't need George Bailey to see the world or design skyscrapers or become a millionaire so that she could love him wholeheartedly. She took a broken-down (like, really broken-down) old house and turned it into a palace. She supported him by giving away their honeymoon money to keep the Building and Loan running. She was joyfully there by his side, supporting him through whatever he was going through.
I as the husband want to provide for my wife and family in the best way that I can (as God leads). But I don't know where God will take me or what trials we may have to endure. A wife who can support her husband through all the financial worries and troubles of life and who can find a way to make things work is a very valuable companion indeed.
So are you ready to rest in the hand of God and be joyfully content where He puts you, whether that's a trailer or a mansion?
Can you take them both with equal joy and say "The LORD giveth, The LORD taketh away, blessed be the name of The LORD?"
Because it's all His anyway.
Point 15
A godly woman whom I would want to spend my life with is hospitable.
I might be an elder in the local church someday. One of the requirements for being an elder is hospitality. I need a wife who can help me with that. I, living with her in an understanding way, want to help her by working with her needs in this area. She needs to support me by being able to throw a feast for our guests, making our house presentable, and so on.
I remember the story that Dad tells of when ours was one of the host-homes for a Christmas event at a church. One of the older men of the church walked into the house, looked around, and said "Rob is going to go far- he has a good wife."
What amazing insight by him! And what a testimony to the character of my mother!
While some may not be able to vocalize what this man saw, everyone feels it. A woman can truly make a house a home- it's not just a trite saying.
Point 16
A godly woman whom I would want to spend my life with is physically disciplined

.
Now we're really getting into some practical stuff that's more what
I
would like than what
God
commands.
But there are nevertheless Biblical principles to be brought to bear here. Let's explore.
I'm into physical fitness. I like to work out, I try to eat right- so on. And I'd like to have a wife who can go on a run or a hike with me.
I also would like her to be able to make healthy meals, made-from-scratch foods, and so on.
These are preferences. Maybe God will give me a wife like this- maybe His plan is different. (Whatever it is, it's best.)
But everyone needs to deal with Biblical principles like good stewardship and self-control.
I realize that some people are overweight because of disease or other conditions over which they have no control.
But if you are overweight because you don't have the self-control to say "no" or the discipline to take a walk now and again, then this is a problem. This isn't just an issue of not looking nice- it's a character problem.
If you constantly eat garbage and drink poison (you know what they are!) then you need to consider whether that is being a good steward of the amazing body that God gave you. And if you're feeding garbage and poison to our kids- even worse.
Again, there's a balance here. I, for one, am prone to fall on the other side of that balance to the point where I can't enjoy a cup of hot chocolate because I'm too busy reading the ingredients list. That's not good either. It goes back to joyful contentment.
If God provides this non-free-range chicken or Christmas candy with unpronounceable ingredients, let us eat it and give thanks!
But I'd love to be able to wrestle with my great-grandchildren. And I'd love it even more if my wife was right there tickling Johnny alongside me.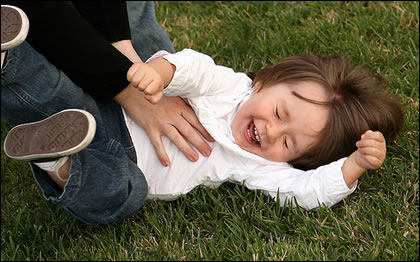 I think eating right and staying in shape might just help us get there.
Even more importantly (to varying degrees for different believers), it's Biblical.
Hopefully I've navigated that minefield with some semblance of success. I look forward to hearing your comments. I firmly don't mean to say that all Christians should be P90X grads. But the Biblical principles do need to be dealt with. How you deal with them is between you and our Maker.
Point 17
A godly woman whom I would want to spend my life with is musically talented/inclined/knowledgeable/etc.
Like I said in the longer version of the point- this doesn't apply to all of you. :-) Indeed, it doesn't necessarily apply to my future spouse- that's in God's hands. This, like being able to run with me, is a much less important thing then whether she has right doctrine or honors her parents. I'm being brutally practical in hopes that it will edify some of you.
But let me get to the point of which "the point" above is just a practical example.
I have been called to a certain mission, a certain facet of dominion-taking by God. All men have. Mine, at least for now, is music. God has given me this to conquer for His Glory. I would like to have a wife that can help me in this specific area.
Now please, don't start piano lessons. (Well, do start piano lessons, but for different reasons. Like because they're awesome.)
This goes back to how I began this series of posts- applying yourself to real-world pursuits. If you have practical skills that you can use to help your husband in- well, whatever it is he does, then you are all the more prepared to be a helper to him.
(And don't take that to mean that you need to figure out what kind of man you want to marry and what kind of woman he would want and... this is just a practical outplay of what I said at the very beginning of this series. Invest your time wisely, and pursue what God wants you to. Let Him worry about matching skill-sets.)
Leftovers
Here are some other things that I'm not going to spend a lot of time on, but which are quite important:
- The way she treats her family/siblings. That will speak volumes about how she will treat me and our kids.
- The way she takes- or doesn't take- responsibility. Is it always because of something or someone else? Or does she take responsibility for her actions and character? Is she trustworthy? (Pr. 20:6)
- Does she not only "let boys be boys" (in the righteous, dignified, un-barbaric and Biblical sense), but love and cultivate their daring, bravery, strength, and manliness? Does she prevent little brother Johnny from ever doing something that might end up giving him a black eye or bloody nose? Or does she encourage him to be brave, praise him when he comes in with a "war-wound," bandage him up and send him back out into the fray?
Purity
You may notice that purity wasn't on my list. Is it important? Very much so. Indeed, it is on my list. Just not the list that I posted here.
But physical purity is the milk. Let us press into the meat. I can find an army of virgins, not one of whom is a warrioress for The Kingdom of Heaven. I want more than just a girl who hasn't done drugs or kissed five previous boyfriends. I want a girl who has done and is set on doing great things for The Kingdom of God. I want more than a girl who never gave her heart to Edward Cullen- I want a girl who has given her heart to Christ.
I would rather have a harlot who sold her body for years but has now sold her soul to Christ than a girl who checked all the boxes and is a whitewashed tomb.
Just sayin'.
On Perfection
I realize that this is a long list and that no one is going to be perfect. Also that this list isn't perfect, or exhaustive. My list isn't the standard- God's Word is. I don't expect perfection of my spouse, and I hope she doesn't expect perfection of me ('cuz she ain't gonna get it).
I don't expect her to be like Christ in everything.
But I do expect her to
desire
to be like Christ in everything.
And really, that's where it starts.
If she strives to please Him, the rest will come in His good time.
One More Time
I also wish to re-state that some things I talked about are objective truths that apply to all women- or all Christians! Others are more specific and practical, and will apply at different levels to different people, and perhaps not at all to some. Some of them are even things that might not apply to anyone beyond my own household, being my own personal desires and convictions.
That's All, Folks!
Like I said, this is an open-ended list- it's not a checklist, but rather a list of things to think about and discuss in the light of God's Word. It is an attempt to give my sisters in Christ a bit of a better picture of just what guys like me think a "godly woman" is. There's where those practical parts come in handy.
More importantly, it is an exploration of what
God
thinks a "godly woman" is- not because I know what pleases Him, but because I
want
to know what pleases Him. He tells us in His Word. May He open our eyes more and more to see His Truth!
Sisters, hopefully this gives you some ideas, not of what this one guy wants you to become, but of what
Christ
wants you to become. Brothers, let us encourage our sisters to godliness, and let us ourselves strive to admire that which God finds admirable.
This concludes my thoughts on Biblical femininity. For now, at least. Thanks for reading and for interacting!
(Oh, wait! Did I list that she absolutely must be drop-dead gorgeous. ;-) Actually, she doesn't have to be- and I could go into the whole inner/outer beauty thing, but I'm just going to stop this article. Now.)